Stay connected with us on our brand new website
View our Facebook page and check out our Show Schedule. You can even Listen Live Online! Also, be sure to check out our Sponsors.
WIFI 1460AM Coverage - Philadelphia Metro

Our 5000 watt AM

signal originates from

Our transmitter in Florence, NJ. Our signal can be heard from west of the Delaware River all the way to the Jersey Shore as shown on the map below. Of course our Internet stream is heard live around the world and several of our hosts have received calls from as far away as India, Australia, and Japan.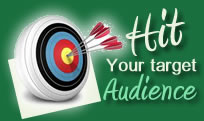 Advertise On Our Website!
Put your business information in front of 1000s of visitors! We have affordable rates and available spots for ads for your company logo and website.




We provide

a forum for

local personalities to host their own show! As well as weather, news and sports updates during the day.

Host Your Own Show!